SECURE PAYMENT

Pay your order securely by credit card and Paypal

FREE DELIVERY

From 60€ of purchase, your delivery is free!

CUSTOMER SERVICE

Monday to Friday from 9 a.m. to 5 p.m. on 05 31 60 02 11 (non-surcharged call)

EXPRESS DELIVERY

Vacuum-packed truffles + ice pack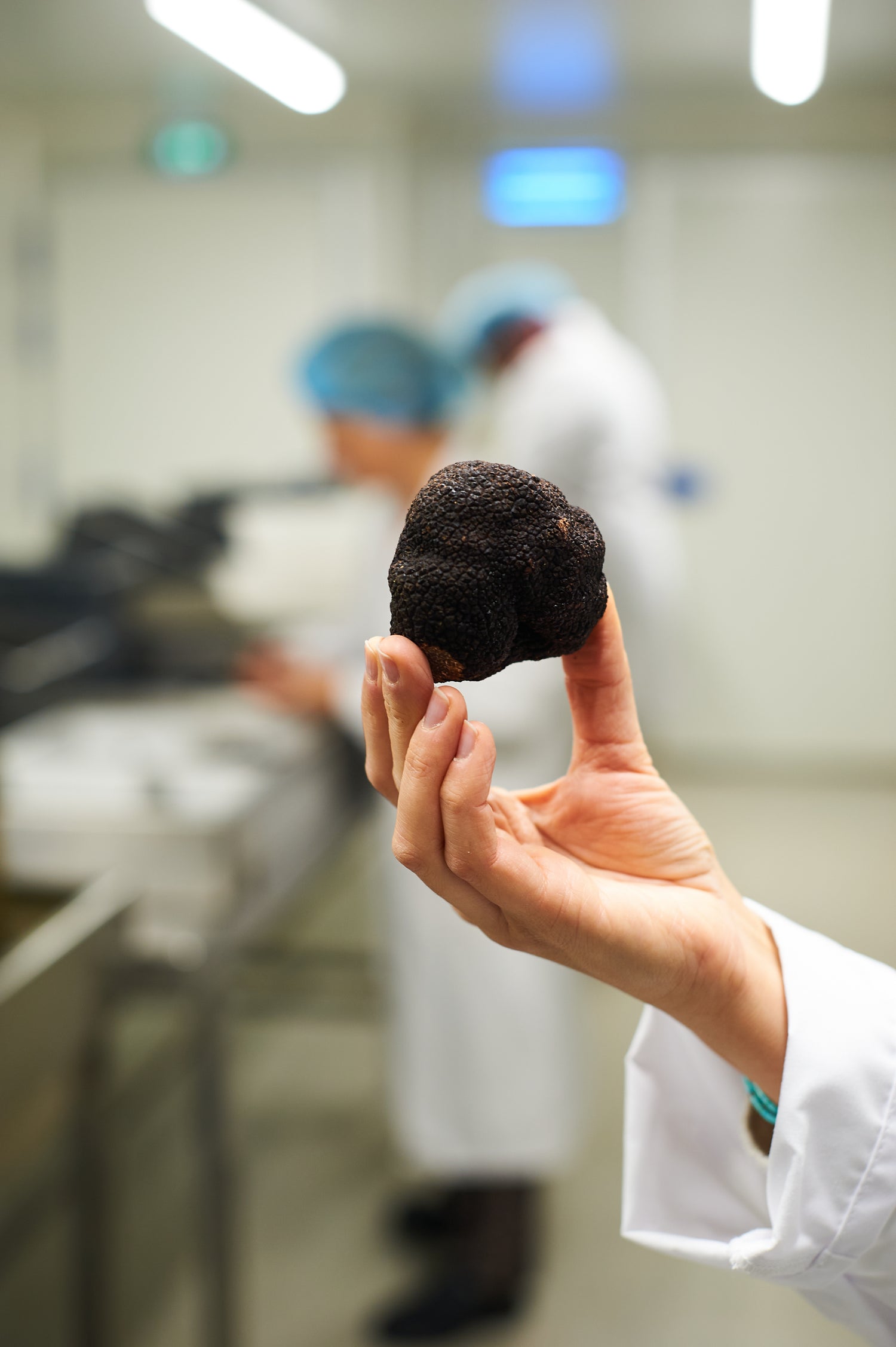 OUR FROZEN TRUFFLES
Maison Henras stands out by offering different formats of frozen truffles.
As professionals in the food sector, we have two freezing cells within our company. These professional cells operate at a cooling capacity of -30°C and allow optimization of truffle freezing. Indeed, the time during which the truffle freezes must be as fast as possible.
This process prevents the truffle from becoming waterlogged or accumulating bacteria. It also makes it possible to preserve the organoleptic characteristics of the Périgord black truffle and to consume it all year round! Following this process, the truffle can be stored at -18°C for one year.
FURTHER INFORMATION
- Can truffles be frozen?
It is strongly advised not to freeze truffles. Freezing at Maison Henras is possible thanks to the use of professional freezing cells, which limit the creation of bacteria, or that the truffle becomes waterlogged. The final product following freezing at home may not be edible or even dangerous.
- How to use frozen truffles?
A frozen truffle is prepared like a fresh truffle. It is advisable not to wait for the complete defrosting before grating it for an easier use. You can incorporate it into your preparations at the end of cooking.
- How to thaw truffles?
You can thaw them in the refrigerator to preserve the cold chain. This will prevent bacterial growth. Remember that you absolutely must not refreeze a thawed truffle.
- How to store fresh truffles under vacuum?
Fresh truffles from Maison Henras are shipped vacuum-packed. Upon receipt, in order to keep them as long as possible, they must be taken out of the bag and wrapped in absorbent paper in an airtight box.
Frozen truffles are also already shipped vacuum-packed. You can keep them in the freezer under vacuum, they are better preserved.
- How to cook with frozen truffles?
Cooking with frozen truffles is no different from cooking fresh truffles. Grated, in strips, integrate it into your preparations.