Regular price
Sale price
104,50 €
Unit price
per
- Liquid error (snippets/price line 88): Computation results in '-Infinity'%
Sold out
PRODUCT DESCRIPTION

A gourmet box, the essential for black truffle lovers. Our Périgord black truffle is carefully selected and comes with a stainless steel mandolin, handy for slicing the truffle to the exact thickness you want. The product and the inseparable tool to discover the secrets of the black truffle.
USING ADVICE

The fresh black Périgord truffle should be added to your preparations at the end of cooking. You can slice it into strips using a mandolin. We recommend around 15g of black truffle at the start of the season then 10g at the end of the season, when its taste is more pronounced. The black truffle is an exceptional dish that goes very well with potatoes, pasta, eggs or even in sauce on meats.

Our stainless steel mandolin has a thin, smooth blade for razor-sharp slicing. The adjustment screw makes it possible to produce strips of 0.2 to 3 mm. You can also use it to slice vegetables.

CONSERVATION ADVICE

Our fresh truffles are packaged in vacuum bags during shipment. Once received, we recommend opening the bags, drying the truffles and storing them in an airtight box, in the fridge, with absorbent paper to be changed every day for the best possible conservation. A fresh truffle will keep for about 8 days.

The stainless steel mandoline is easily washable, it can be put in the dishwasher. To be cleaned properly to maintain it in good condition over time.


Secure payment

No synthetic flavor

Made in France
View full details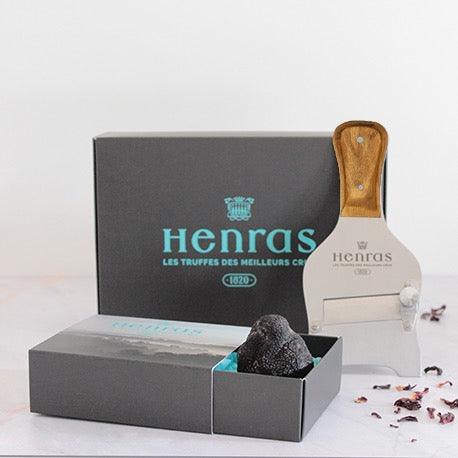 DELIVERY INFORMATION

- Our truffles are shipped from Monday to Thursday morning in packaging that ensures the maintenance of an optimal temperature.
- They are vacuum-packed with absorbent paper to protect them during the entire transport period
- A cooling block is placed in the package to keep the product cool.
- Our labels are glued by hand, an additional guarantee of quality: the packages are prepared with care.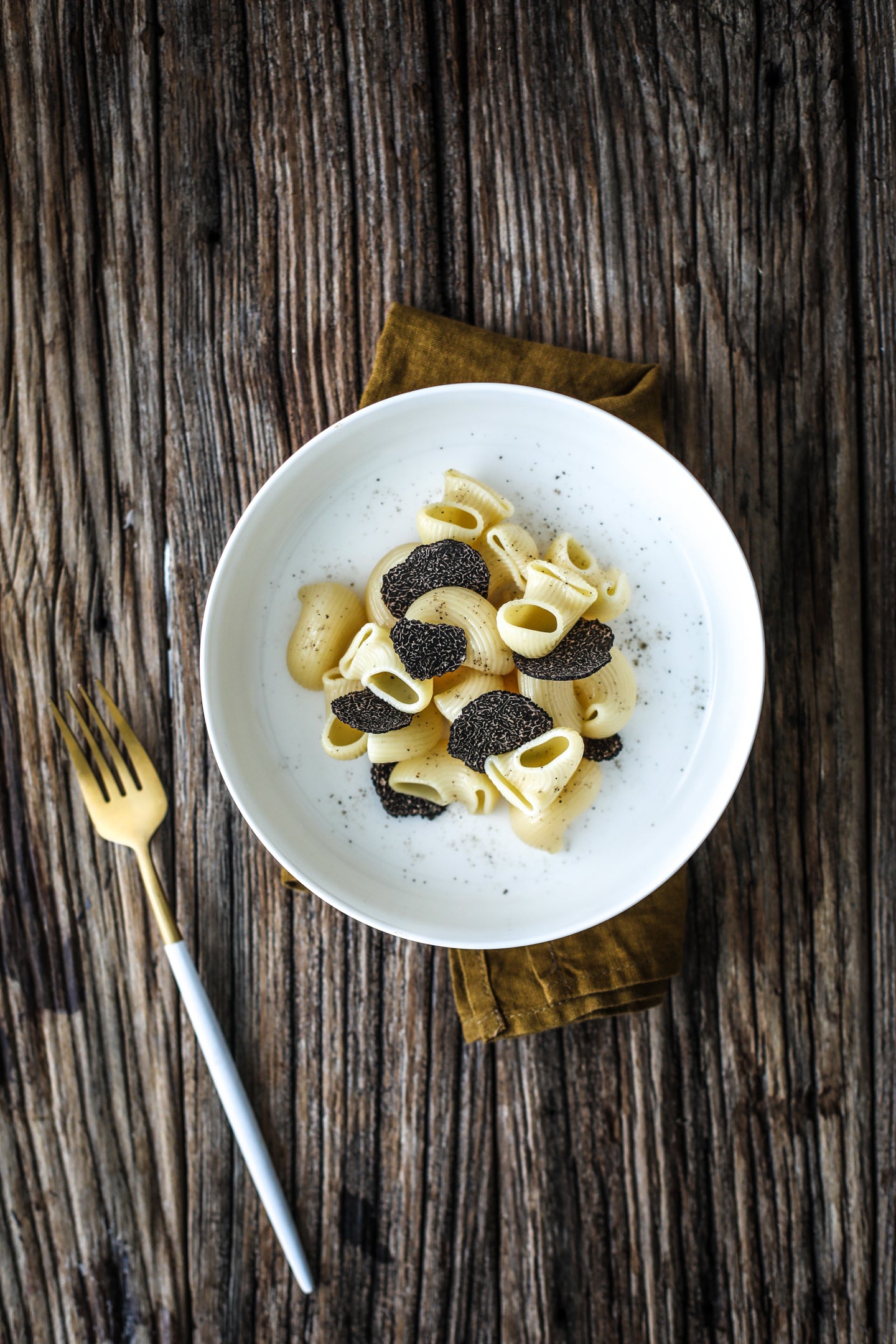 INSIDE THE "DISCOVERY" BOX
FRESH BLACK TRUFFLES FROM PÉRIGORD
Our fresh truffles arrive in our preparation workshops in batches of land. Our experts are then responsible for sorting, washing, brushing and cutting each truffle , one by one by hand. This meticulous method makes it possible to select the best product for your plates.
During the selection, our experts are interested in the shape and size of the truffles , to offer you a product that can easily be transformed in the kitchen. However, another factor comes into play and this is by far the most important, the flavor of the truffle . Canifage (making a cut in the skin of a fresh truffle), allows our professionals to check the quality of the truffle . They check the color of the flesh which must be dark, with white veins.
The Périgord black truffle is recognized for its subtle and intense flavors, for nearly two centuries we have made it a house specialty. Composed of more than fifty aromatic nuances, the black truffle is a complex gastronomic product. We attach great care to its preparation to guarantee you exceptional fresh truffles .
The woody notes of Tuber melanosporum are ideal to elevate and sublimate your culinary preparations. The black truffle has another advantage, it is edible raw but can also be cooked, which allows a use of which only your creativity will be the limit.
1 STAINLESS STEEL MANDOLIN
The mandolin makes it possible to make more or less thin slices of fresh truffles according to your desires. It can also be used to cut whole truffles and canned truffle pieces .
Its stainless steel blade guarantees impeccable cutting quality.
The hanging hole allows you to fix it in your kitchen. Extra flat, it takes up very little space.
The high-end quality of the mandolin materials allows for easy washing. The mandolin can be put in the dishwasher.
The smooth, thin blade of the mandolin is made of stainless steel, which guarantees impeccable cutting quality. It is possible to adjust the thickness of the slices thanks to its adjustment screw according to your desires: from 0.2 to 3 mm for very thin slices or rather thick for truffle lovers.
The stainless steel mandolin can also be used to cut other foods such as raw vegetables or to cut cheese shavings, such as Parmesan.
SECURE PAYMENT

Pay your order securely by credit card and Paypal

FREE DELIVERY

From 60€ of purchase, your delivery is free!

CUSTOMER SERVICE

Monday to Friday from 9 a.m. to 5 p.m. on 05 31 60 02 11 (non-surcharged call)

EXPRESS DELIVERY

Vacuum-packed truffles + ice pack

Our truffles come from the best terroirs.
Carefully selected by our experts.
Cleaned, brushed then canified in our workshop.