IN THE FRESH TRUFFLES CATEGORY
SECURE PAYMENT

Pay your order securely by credit card and Paypal

FREE DELIVERY

From 60€ of purchase, your delivery is free!

CUSTOMER SERVICE

Monday to Friday from 9 a.m. to 5 p.m. on 05 31 60 02 11 (non-surcharged call)

EXPRESS DELIVERY

Vacuum-packed truffles + ice pack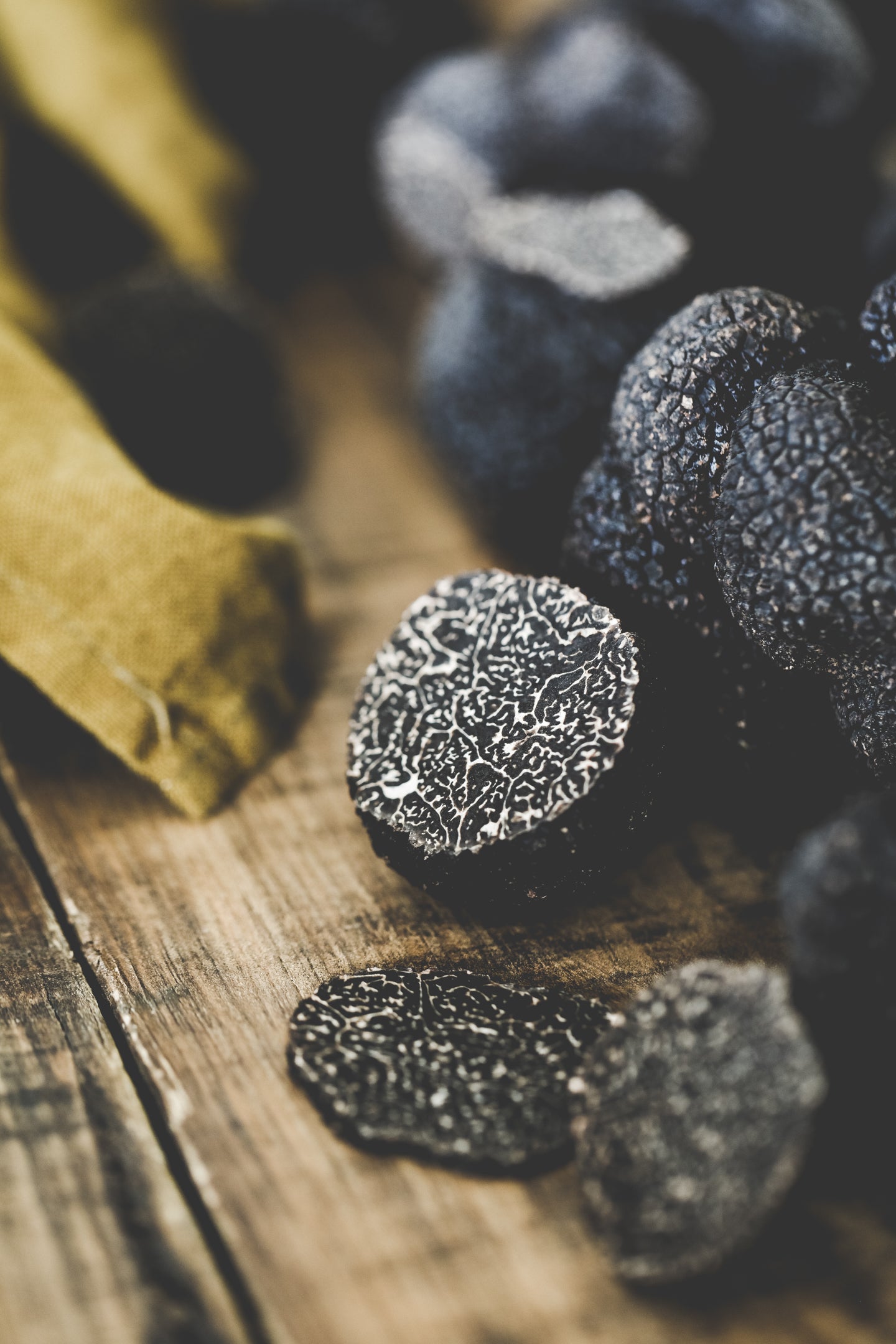 BLACK TRUFFLE
The Périgord black truffle or tuber melanosporum, is known worldwide for making a big appearance on the tables of Chefs. For a long time, it has been the "black diamond" of gastronomy, with its notes of undergrowth and musk which enhance the flavors of our preparations. Everyone agrees that its taste is incomparable, because it is an exceptional dish. The black truffle is found in France, Spain, Italy, and even Australia and Chile.
BLACK TRUFFLES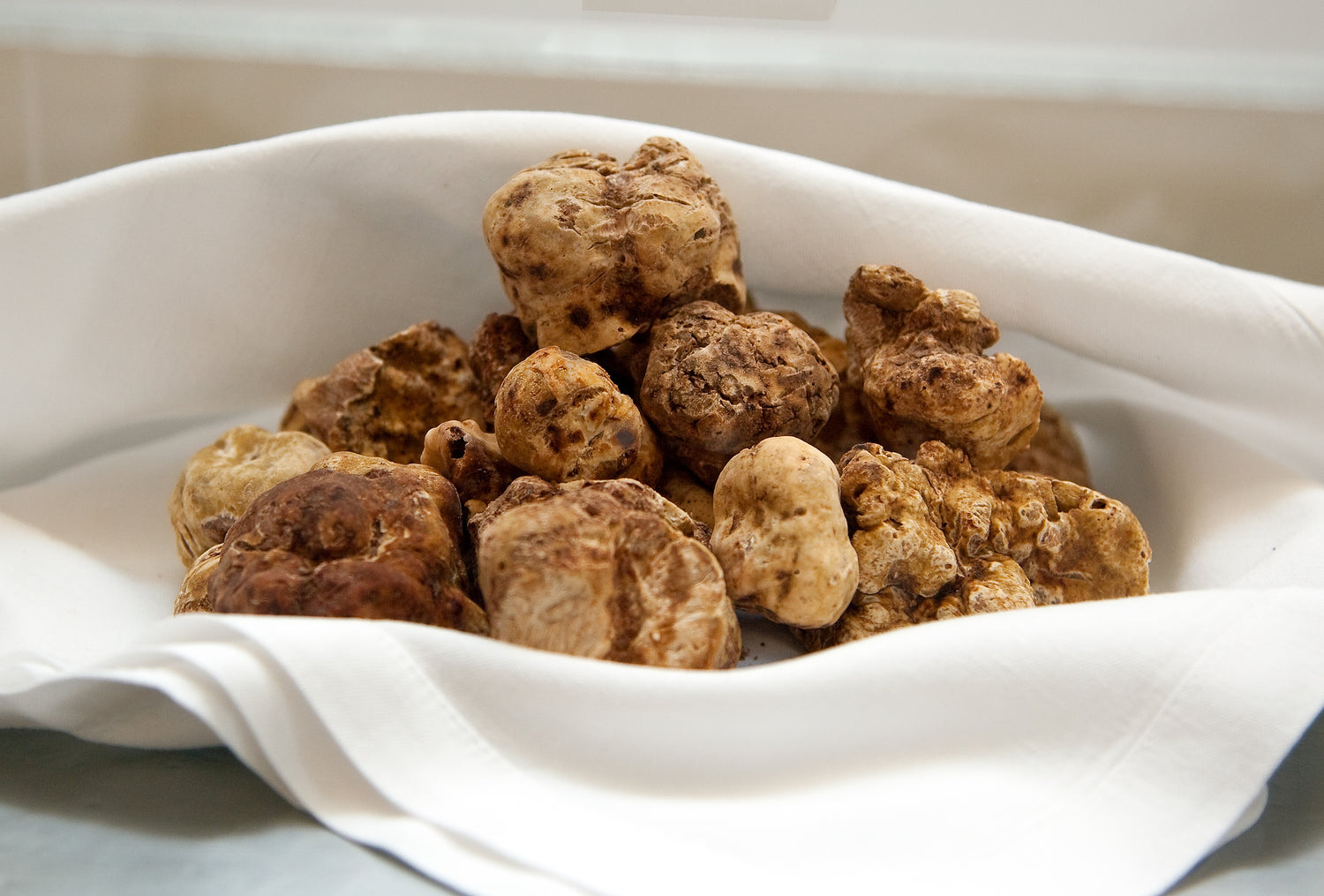 WHITE TRUFFLE FROM ALBA
The Alba white truffle is the rarest of truffles. It is a wild truffle, which grows according to nature, making it very coveted. It is mainly found in Italy, in the Piedmont region. Its ocher appearance gives it the appearance of a jewel and its flesh has a pretty white veining. Its taste is different from its counterparts because it has notes of fresh garlic, or even cheese.
WHITE TRUFFLES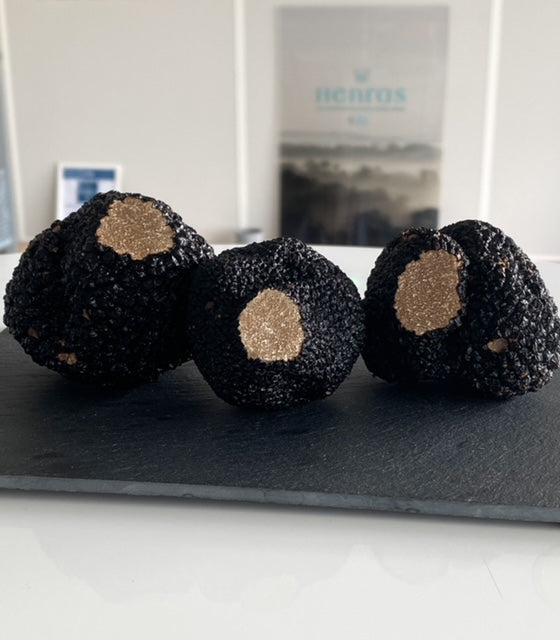 SUMMER TRUFFLE
The summer truffle grows under the same trees as the black truffle, its sister. Every summer, it delights our taste buds with a taste of fresh mushrooms and hazelnuts. It adds crunch to our plates and even if its aromatic intensity is less important than that of the black truffle, it is a seasonal product that fully satisfies Chefs and individuals. The summer truffle is mainly found in Europe.
SUMMER TRUFFLES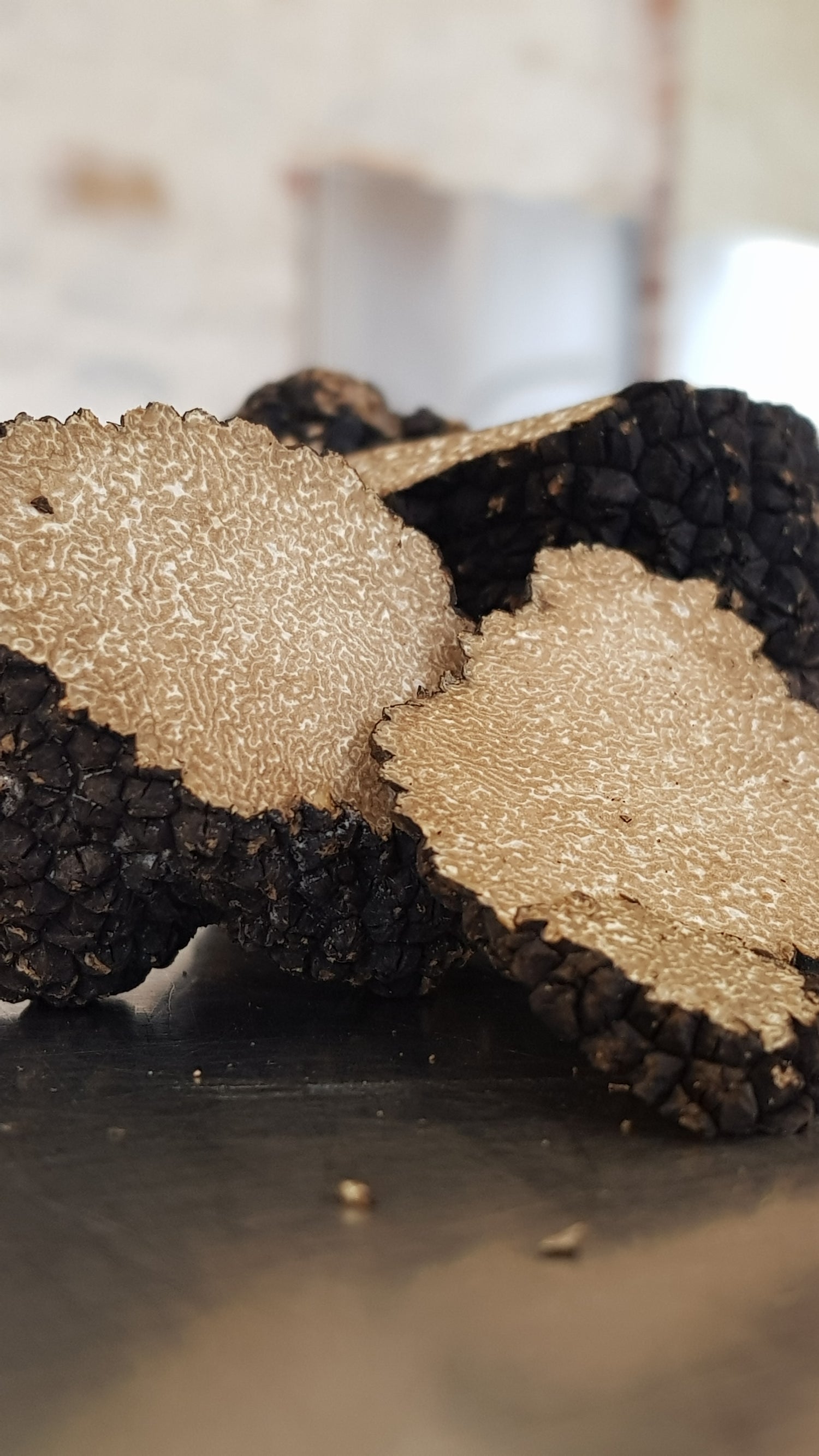 BURGUNDY TRUFFLE
The Burgundy truffle is similar to its sister, the summer truffle, with a taste of hazelnut and mushroom. On the other hand, this one is more intense. It is a truffle which develops more in altitude and is mainly cultivated in Italy and in the countries of the East. Its appearance is very similar to the tuber aestivum at the end of the season, with white veining and brown flesh.
BURGUNDY TRUFFLES
SOME ADDITIONAL QUESTIONS
- The various varieties of fresh truffles
There are several varieties of fresh truffles, known for their unique flavors. First, the famous Périgord black truffle, the tuber melanosporum, a great ally of gourmet meals. Another variety of truffle famous for its prestige and rarity, the white truffle of Alba known as tuber magnatum pico. The summer truffle or tuber aestivum accompanies us from June to August with its freshness and subtlety. In autumn, a new variety comes to accompany our recipes, the Burgundy truffle or tuber uncinatum. These 4 varieties are to date the most consumed, fresh, in season.
- How to prepare fresh truffles in the kitchen?
To prepare the truffle in such a way as to enhance its flavors, it is of course necessary to take into account its variety. For example, you absolutely must not heat the white truffle of Alba and the summer truffle, which must be added after cooking. The black truffle, on the contrary, is a truffle that can be cooked. Tuber melanosporum can be added at the end of cooking to many dishes, because reheating it slightly will bring out its aromas.
- How to store fresh truffles?
Upon receipt, it is recommended to wrap each truffle in absorbent paper, which will be changed once a day. Then, place the truffles in an airtight box and place them in a cool place, between 2°C and 4°C, such as the vegetable drawer of the refrigerator.
- How to eat fresh truffles?
The fresh black truffle can be tasted in various ways. It goes perfectly with starchy foods, certain vegetables such as asparagus and meats. It can be eaten raw or lightly cooked in your hot preparations.
- How to clean fresh truffles?
To clean fresh truffles that have come out of the ground, you need a brush, with firm hair but not too hard, and brush the truffle delicately under a jet of cold water.
- How do you know if the truffle is good?
You can measure the quality of your fresh truffle by its appearance, very black for the black truffle, dark brown for the summer and burgundy truffles and cream for the white truffle of Alba. The truffles should feel firm in your hand and have a pleasant smell. Once canified, the truffle should be marbled with white and its flesh should be smooth.