SECURE PAYMENT

Pay your order securely by credit card and Paypal

FREE DELIVERY

From 60€ of purchase, your delivery is free!

CUSTOMER SERVICE

Monday to Friday from 9 a.m. to 5 p.m. on 05 31 60 02 11 (non-surcharged call)

EXPRESS DELIVERY

Vacuum-packed truffles + ice pack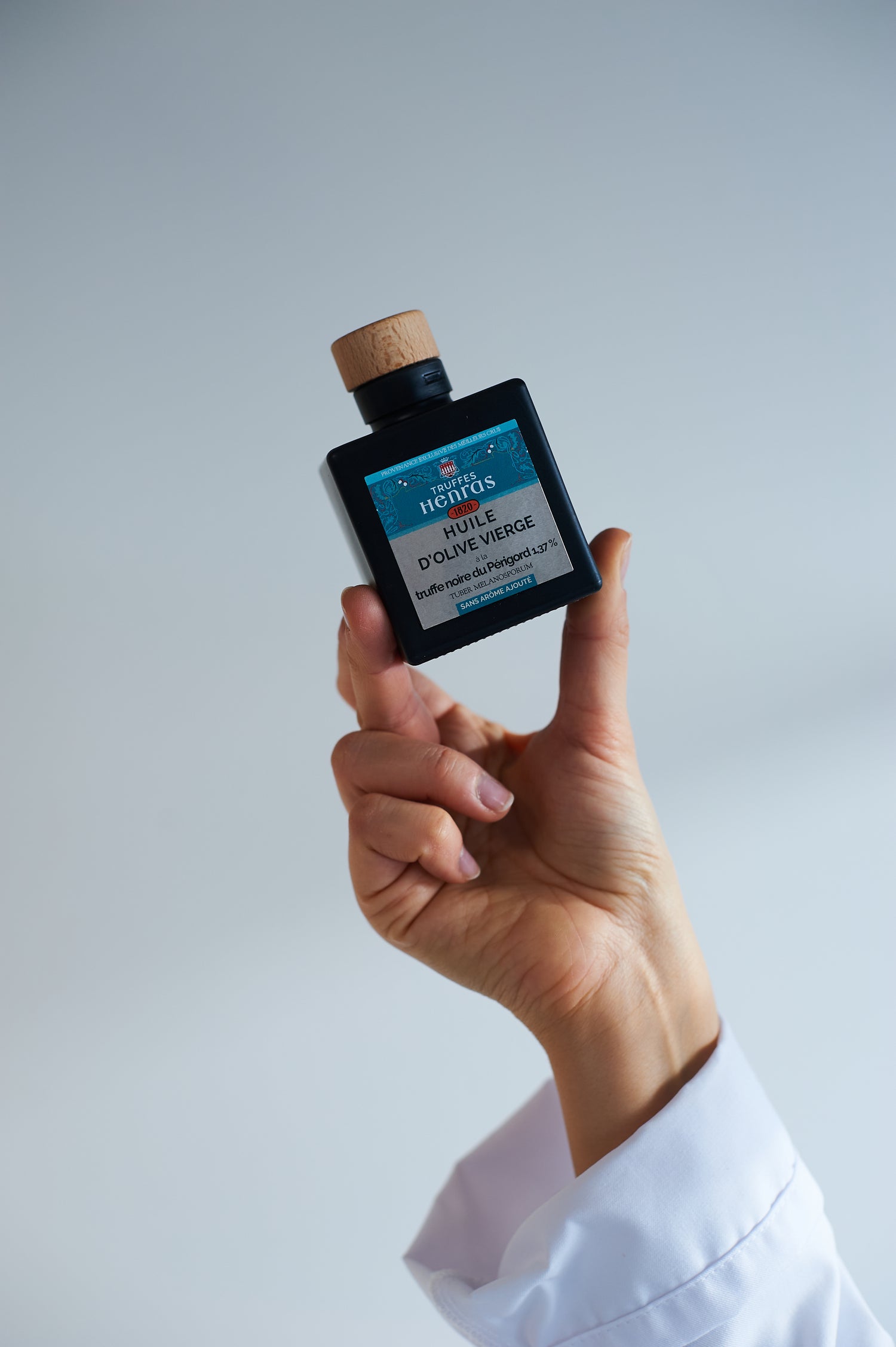 THE FLAVOUR-FREE RANGE
The Périgord black truffle is a fragile product, very sensitive to heat treatment. It does not support sterilization with difficulty and without the implementation of real specialist know-how, its taste may be altered.
Many manufacturers of "truffle" products have found an easy solution: they swap black truffles for summer truffles (cheaper) and incorporate powerful, often caricatural aromas.
To celebrate its 201st anniversary, Maison Henras has decided to offer a new generation of "truffled" products that offer the true taste of Tuber melanosporum, without artifice.
To make some of these recipes, we used an innovative process of drying the black Périgord truffle which allows a large part of its flavor to be retained. For the other recipes, we have chosen to incorporate a large quantity of black truffle (5 to 6%) , from harvests in the middle of the season, and to infuse these preparations with Tuber melanosporum juice (3%) .